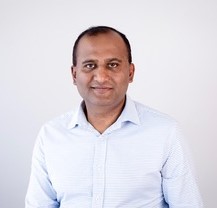 DR PRADEEP VIJAYANAND
MBBS, MD General Medicine, DNB General Medicine, FRACGP
General Practitioner
Interests: Cardiology, Respiratory medicine, Renal Medicine, Neurology, Musculoskeletal medicine, Workcover injury management, Chronic disease management.
Consults: Monday, Tuesday, Wednesday, Thursday and Friday.
Pradeep graduated in 1999 from Bangalore Medical College in India. He then completed his post-graduate training in general medicine with honours from Manipal academy of higher education in 2004, and awarded 'Best Physician' in his year.
Pradeep moved to Port Augusta in 2006 working as a rural generalist. Here he gained experience in various aspects of family practice, including indigenous health and rural emergency medicine and gained his FRACGP in 2008. From 2009 he worked in Mount Gambier as a GP and clinical educator for Flinders University. Pradeep has an interest in medical education and the principles which underpin adult learning. He has received many teaching awards for excellence in clinical teaching from Flinders University.
In his spare time, he enjoys spending time with family and friends, playing badminton, travel, photography, running, learning new skills among others.
To make and appointment click here or phone 9598 6244.