Reception and Administration Team
While our reception and administration team are too large to introduce individually, we hope you get to know them on a first-name basis as you become part of the Bluff Road Medical family! We are extremely proud that all of our receptionists are qualified in Australian Level 2 First Aid, including CPR. Many also have their Certificate 3 in Health Support Services. It's just part of our commitment to bringing you top-notch medical care in the heart of Sandringham, Bayside.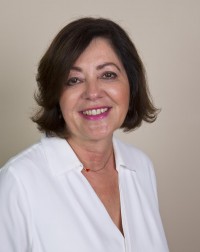 Linda Blaich – Practice Manager
Linda joined the Bluff Road Medical team in 2007. She has many years' experience in practice management at medical clinics. She has also worked in administration for not-for-profit health and community service organisations.
Linda leads our reception and nursing team and is more than happy to assist you in any way she can to make your experience at Bluff Road Medical as pleasant as possible.
Please call Linda on 9598 6244 or via the contact us page.