COVID-19 Information – Vaccine Program News  
 ALL Updates will appear below – Vaccine Appointments Available Online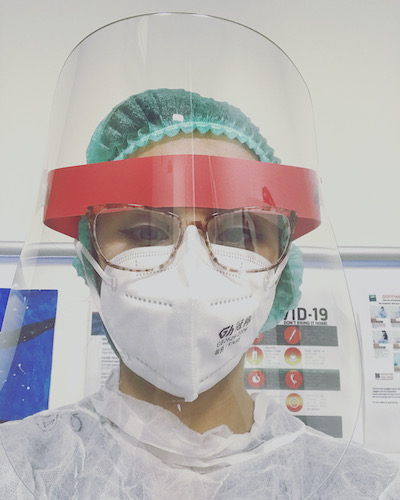 COVID-19 VACCINE UPDATE: MAY 26th 2022
Flu Vaccination Commences:
The Flu vaccine program has now commenced, with appointments available online only. The influenza vaccine can be safely given at the same time as the Covid-19 vaccine dose and is highly recommended for all this year.
COVID-19 Booster Update:
In preparation for the winter season, an additional Covid-19 vaccine booster dose is recommended for selected people. For most, this will be the fourth dose (fifth dose if you are immunocompromised as defined by ATAGI). This additional dose should be given at least 4 months from your last Covid-19 dose. This reflects updated health advice and applies to those who are:
aged 65 years and over
residents of aged or disability care
aged 16 years and over with immunocompromise or chronic illness as defined by ATAGI
Aboriginal and Torres Strait Islander aged 50 years and over
Please note that if you have recently had a confirmed COVID-19 infection, a winter booster dose should be delayed for 3 months after your infection.
Our COVID Vaccination clinics continue to be offered at convenient weekday sessions. Subject to availability, they may also be given at your next routine GP visit. Online bookings for additional boosters are now available.
Available Covid-19 Vaccines for your Primary Course Vaccination:
Bluff Road Medical continues to deliver the Pfizer COVID-19 vaccine for those aged 5+ years or Moderna (Spikevax) COVID-19 vaccine for aged 6+ years. Third doses (as part of a primary course of vaccination) continue to be strongly recommended for the severely immunocompromised aged 12 and over. It is preferred to have the Pfizer or Moderna vaccine 2 months from your second dose. Speak with your usual GP if you are unsure if this applies to you.
Third Dose Boosters:
Booster doses remain recommended for anyone aged 16 years and older that has had their second dose at least 3 months ago. This is to prevent against waning immunity (loss of protection) against COVID-19. Currently, the Pfizer, Moderna and AstraZeneca vaccines are approved as boosters. AstraZeneca vaccine can be booked at an eligible pharmacy or other vaccination centre.
You 

MUST

 have a Medicare card to book a vaccine with us. 

 

All vaccine bookings 

MUST 

be made 

online (or via the 

HotDoc

 App).

 

Reception staff will only reiterate the information here.

 

If you have concerns about COVID-19 vaccination, please see your usual GP before making a booking.

 
It is mandatory to report any positive results from Rapid Antigen Tests (RAT), then isolate as per guidelines. Please report all positive results to the Victorian government online here or via the Hotline 1800 675 398.