Minor Surgical Procedures
Minor medical procedures encompasses both medical and surgical procedural skills. These include procedures that GPs can do that aren't part of routine examination or that require a general anaesthetic, that may be invasive or non-invasive.
Three regularly utilised procedures in General Pracitce include: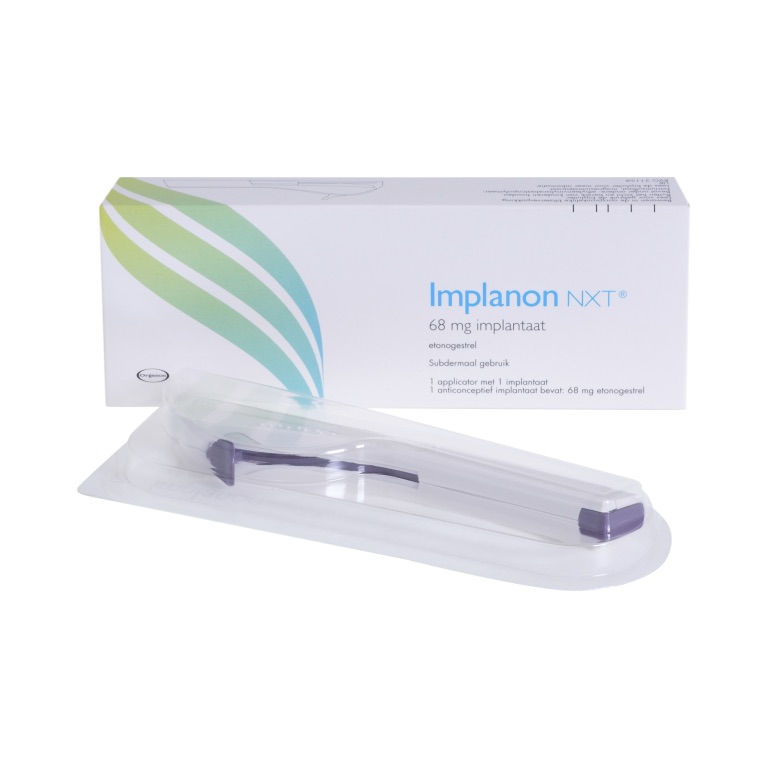 This contraceptive implant is a thin, flexible piece of plastic about the size of a matchstick that continuously releases small amounts of a progestin hormone, Etonogestrel, which is similar to the hormone that you produce naturally. This hormone can suppress ovulation and thins the lining of the uterus (womb) as well as increase the thickness of mucus, preventing the sperm from moving normally and fertilizing the egg.
Implanon is effective for up to three years.
A consultation is required prior to your procedure to see if this is suitable for you, explain the procedure and arrange a script. You will be asked to fill the prescription at your pharmacy and bring the implant to your procedural appointment. Your specially trained doctor will numb the inner aspect of your arm with local anaesthetic and insert the implant just underneath the skin. It is advised to avoid lifting things with your arm for the next 24 hours.
Call us on 9598 6244 to discuss booking guidelines and costs of the procedure.
For more information, please visit the official family planning website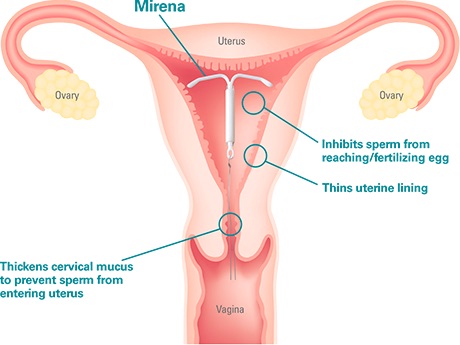 This small, T-shaped long acting reversible hormone-releasing intrauterine device (IUD) used as a form of contraception, but also helps to reduce heavy periods. It slowly releases a progestin hormone (Levonorgestrel) into your uterus, which is similar to the hormone that you produce naturally. Like the superficial counterpart, this hormone thins the lining of the uterus (womb) and makes the mucus thicker thereby making it more difficult for sperm to reach and fertilise the egg. In some women, it can also affect your own natural cycles (ovulation). This device is effective in preventing pregnancy for five years. 
This internal implant is inserted into the uterus by a trained Doctor in the clinic in the same way that you have a Cervical Screening Test (formerly Pap Smear). There may be some mild pelvic discomfort and spotting in the hours after insertion and you can return to work the next day. The Mirena can be removed by your GP at any time.
Talk to your Doctor to discuss whether this is suitable for you, along with possible side effects. Call us on 9598 6244 to find out more. Bookings for insertion must be made over the phone, as reception will need to provide important details prior to your appointment.
For more information, please visit the official family planning website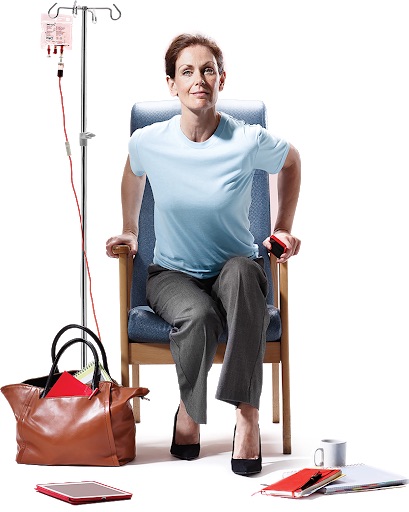 An iron infusion is sometimes recommended for people who are low in iron (iron deficient). Iron can usually be taken orally but some may experience side-effects such as stomach upsets and constipation. There are also situations when oral iron is ineffective, and an iron infusion may be recommended. An iron infusion may also be recommended to increase the iron stores quickly, especially when the iron deficiency is causing major problems.
We are able to administer Iron infusions via our Treatment Room. The infusion is given via an IV (intravenous) cannula into a vein in the crease of your elbow. The infusion only takes 10-15 minutes however your blood pressure, pulse and temperature will be monitored at regular intervals throughout the procedure by our friendly nurses (allow for 1 hour total).
All patients require a consultation to determine whether an iron infusion is suitable for you along with possible side effects. If suitable, your Doctor will provide you with a script to take to your chemist to purchase the medicine which you will bring to your infusion appointment. New patients must have an initial consultation with a Doctor first prior to booking in for a procedure.
Please call reception on 9598 6244 to discuss costs and more about the booking process.
We take care and all necessary precautions and remain open and available to perform these procedures during restrictions.
You generally can return to work and/or certain activities with care, the day of or day after your procedure. Your Doctor will advise you with further specific instructions.