As a private billing clinic, from February 2023 only card payments will be accepted.
Consultation fees are charged according to various factors, including consult length, medical complexity and Medicare legislation. Please note the indicative fees for medical consultations below.  
The Federal Government has conditionally extended telehealth access. Bluff Road Medical privately bills patients for all consultations, whether you are seen in person (face-to-face) or by telehealth (video or phone). Both appointment types can continue to be booked online via HotDoc or via our reception team.
| | |
| --- | --- |
| | Fee |
| Standard consultation (in person, phone or video under 15 minutes) | $ 99.00 |
| Long consultation | $ 198.00 |
| Standard Consultation – After 6PM & Saturday 8AM – 12PM | $ 112.00 |
| Standard Consultation – Sunday and Public Holidays | $ 128.00 |
| Home Visit Standard | $ 209.00 |
| Standard Cancellation Fee – if notified within 2 hours of an appointment | $ 99.00 |
Please Note: Payment is required on the same day as the service. A Late Payment fee of $15.00 is applied to unpaid accounts.
Short Script appointments can be arranged if criteria are met. Please check Script Appointment Rules for details.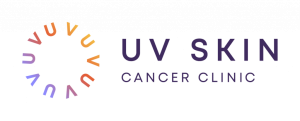 Please click here to view UV Skin Cancer Clinics Fee's
Payment Options
The clinic accepts payment via EFTPOS, Debit or Credit cards including VISA and MasterCard only. We do NOT accept Diners Club or AMEX. Please note card service charges apply. A PIN is  required on all card transactions. Phone payments are accepted by credit card on 9598 6244.
Cancellation Policy
A cancellation fee may be charged for failed attendance. Please give the clinic at least two hours notice if you are unable to attend. There is a very high demand for appointments, so notification, if you are unable to attend, is appreciated.
If you have any queries about our fees, please speak to your Doctor. Fees for specific medical procedures may be higher, and any applicable Medicare rebates may also be larger.
Facility Fee
Please note that in order to provide adequate levels of nursing and medical care in our Treatment Room, a facility fee will be charged for all procedures. The charge will vary according to the complexity of the procedure and there is no Medicare rebate for this fee. This fee is additional to any fees for medical dressings or medical supplies used. If you wish to discuss this, please speak to our practice manager or nursing staff.
Claiming Medicare Rebates Online
We are now able to claim your rebate from Medicare electronically for you and Medicare will pay it into your bank account within 24 hours. You need to register with Medicare first. Please ask our reception staff or read the information sheet located in the waiting rooms.
Rebates from Medicare for all fees are approximately half our fees. For detailed information about Medicare fees, please visit here.  You can also find more details about the Medicare Safety Net on the Department of Human Services website.
WorkCover and Transport Accident Claims
Private fees are generally charged for ALL consults relating to TAC and WorkCover. Please take your receipt as evidence of payment for reimbursement. Although similar to Medicare rebates, processes for TAC and WorkCover reimbursements are different and even vary between Australian states and territories. Therefore, accounts are generally a matter between you as the patient and your employer, or between you and the TAC/ WorkCover insurer.
Costs for Tests
There are variable out-of-pocket costs for diagnostic tests and specialist visits. Guidelines for these expenses can be provided by your doctor.