Bluff Road Medical is a purpose-built medical centre located in Sandringham, Melbourne. Everything within the practice is designed with your convenience and comfort in mind! Our state-of-the-art clinic includes both consultation rooms and treatment rooms for minor surgery.
When you enter our main reception area, the feeling is at once warm and welcoming. We have multiple reception staff on deck ready to greet you with a smile! We also offer a self-check-in iPad, or you check in via your the mobile phone app. There are priority disability seating options in each of our waiting areas for your convenience. Our sub-waiting room has a magnificent local view of Port Phillip Bay.
Feel like catching up on the news before your appointment? You can peruse our daily newspaper and magazine collections or watch the headlines on our television screens. Alternatively, check out our visual display in the waiting room and get up-to-date with all the latest information about our practice.
Perhaps you'd like to do some internet surfing to pass the time? Please ask reception staff about our complimentary Wi-Fi access codes. If your mobile phone needs a charge, feel free to charge it at the phone-charging terminals. If you're feeling unwell, please don't hesitate to help yourself to water or tissues. Our aim is to make you feel as comfortable as possible!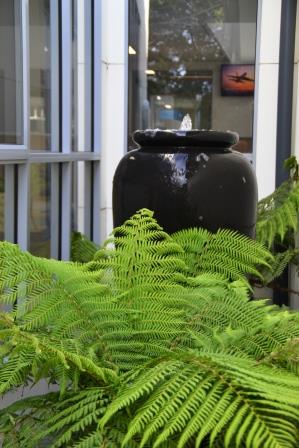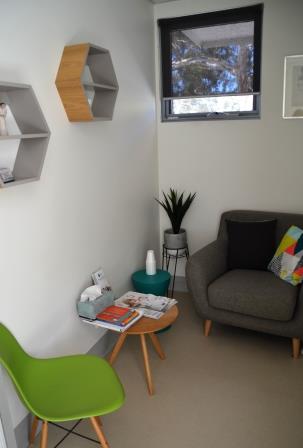 Your family doctor in Sandringham
At Bluff Road Medical, we pride ourselves on being a family medical centre, which is why we designed our clinic with miniature patients in mind! In the interests of all patients in the waiting room, we ask that you please keep noise to a minimum where possible.
Many of our patients are local mothers and babies, and we do our best to ensure our facilities accommodate their needs. Our clinic even has a breastfeeding room, where you can attend to your little one's needs in a private area.
To ensure patients receive timely care and advice appropriate to their individual needs.
To keep patient medical records and patient information CONFIDENTIAL.
To allow patients to communicate their health concerns so that you can receive enough information to make informed decisions with doctors about your care.
To focus on health promotion, as well as disease prevention and treatment.
To work with other health professionals and services, where appropriate, to improve the care provided to patients.
At Bluff Road Medical, there is ample off-street and side street car parking near our Sandringham medical clinic. You can enter the parking lot via Lawson Parade. There is also designated disability parking available.
We kindly request that you extend courtesy to your fellow patients by only taking mobile phone calls outside or away from other patients. Mobile devices should ideally be turned off or put on silent prior to entering the practice.
Smoking is prohibited on our premises. We can refer you to services to help you quit smoking should you wish.
Bluff Road Medical is an accredited medical clinic in Sandringham, meaning we have been recognised as providing the highest standard of quality care and service. Every three years, we are independently assessed against the governing industry standards set by the Royal Australian College of General Practitioners (RACGP).
We believe in ongoing quality assurance and welcome any suggestions or criticism to better improve our medical clinic in Sandringham and services. Suggestion boxes are provided in each waiting room, so please feel free to provide us with feedback as you see fit.
Further details about accreditation can be found here.