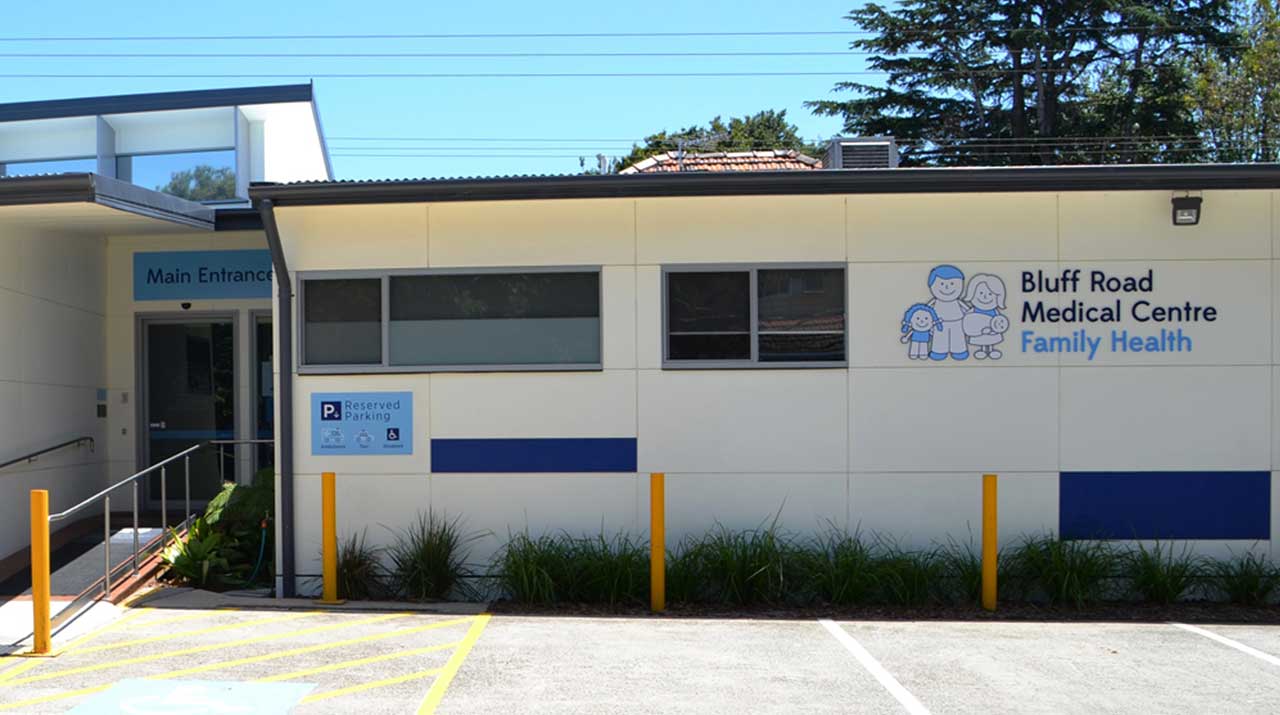 Doctors Mentone: Bluff Road Medical Center
Bluff Road Medical is a doctors family clinic for patients who reside in the Mentone and Bayside area. It is run by a GP-operated Association of Independent Health Practitioners. In operation since 1987, our Mentone medical clinic and other clinics continue providing high quality healthcare services to local adults, children and families. Bluff Road Medical offers various treatments as well as services for different kinds of assessments such as allergies, breastfeeding support, travel medicine and skin cancer checks. Whatever you need, a qualified Mentone GP will know what to do.
Our well respected Mentone doctors hold your health to the utmost importance. To maintain good health now and as you get older, you need a good GP to facilitate your check-ups periodically. A doctor whom you can trust completely will know when you require treatment, and the kind of treatment it should be. Bluff Road Medical doctors provide you with the best health advice, and they're able to perform everything from minor surgeries, vaccinations, certain infusions and plastering broken bones. Our clinic welcomes both new and returning patients.
Our goal is helping you be the healthiest you can be. Hence, our Mentone GP doctors can help you formulate the right health care strategy based on your personal situation and your needs.
Mentone Medical Clinic Services
You can avail of a wide range of services at our Mentone clinic including general check-ups, ear exams, throat exams, eye tests, cancer screenings and others. So whether you suffer from a scratchy throat or notice your eyes are watering, we can run tests to identify the problem and the root cause of it. Once this has been done, a Mentone GP will recommend the appropriate kind of treatment. Our doctors also provide assistance for managing symptoms if you currently have any chronic disease or ailment. We want our patients to live with their conditions as comfortably and symptom free as possible.
Bluff Road Medical takes every patients' health and well being very seriously. If you value consultations with a trusted GP, our clinic in Mentone is the place to go. Our Mentone doctors are not only skilled in what they do, but they're also passionate about providing the best healthcare for you and your loved ones.
If you or a family member might need to check for allergies, we can conduct an assessment that involves skin-prick testing for this. Also, take note that you can register for preventative treatments at our clinic, in the form of vaccinations and health screening regimens. Always contact us if you need to seek health advice and be as detailed as possible with the information being asked of you. The more we know about you, the more we can be of help to you. 
Skin Care Doctors in Mentone
We tend to overlook skin care, even though your skin is the largest organ of the human body. So don't hesitate to schedule an appointment with Bluff Road Medical in order to check on something wrong or unusual about your skin. Our Mentone doctors are well-equipped to diagnose and treat various skin conditions. 
Do you have a skin condition like eczema? Do you suffer from dry or flaky skin? We know how serious that can become if left untreated. Our clinic can provide you with topical ointments and creams to help manage whatever condition you currently have. 
Furthermore, we also do screenings for skin cancer. Like all cancer types, the sooner it is detected in a patient, the higher their chances are of a successful treatment. Our screening involves checking one's moles using digital imaging dermoscopy, the technology of which helps us identify whether any mole is harmful or benign. If we determine a mole is cancerous or precancerous, we discuss with the patient all treatment options, which may include a certain surgery or chemotherapy. We assist the patient in deciding which treatment is best for their situation. After the treatment, we will regularly monitor their recovery so as to look out for any sign for relapse.
For trusted medical care at a Mentone medical clinic, be sure to book your appointment with Bluff Road Medical. Our online booking system allows you to book appointments quickly and without any hassle.