SARAH SMITH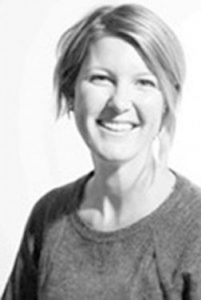 DIETITIAN
Consulting
Alternate Thursdays.
Specialty Interests
Irritable Bowel Syndrome / Coeliac Disease, Food Intolerances, including FODMAPS, Sports Nutrition, Allergies.
Child growth concerns, Eating disorders / Mindful eating, Weight loss, Fussy eating/food refusal, Autism.
Polycystic Ovarian Syndrome, Pregnancy and Lactation.
Dietitian Sarah Smith offers a unique specialisation in women's and children's nutrition, as well as general dietary advice. She worked for 8 years at Monash Children's Hospital helping children with various dietary issues.Sarah established the dietetic program at the Butterfly Eating Disorder Day Program for individuals with eating disorders. Her work with adults includes an interest in mindful and emotional eating and the non-dieting approach. Sarah enjoys helping everyone reach their full potential through better nutrition.
A typical consultation will involve a discussion around your (or your child's) usual diet and any concerns you have. We may also check weight and height. Parents are welcome to bring Child Health books to help  develop a management plan that may include a meal plan or suggested meal ideas.
Outside of work – Sarah is a mother of two and fully appreciates the demands that make achieving life balance difficult! She loves the outdoors, keeping fit and a glass of wine with friends.
Please do not hesitate to call her on 0413 852 857.