Susan Barnett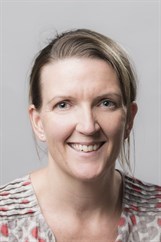 DR SUSAN BARNETT
MBBS, FRACGP.
General Practitioner
Interests: Mental Health (Provides Specialised GP Counselling), Women's Health, Preventative Health, Paediatrics.
Consults: Monday, Wednesday, Thursday and occasional Saturdays.
Susan joined Bluff Road Medical Centre in 2007, having also worked as a GP at Blackburn Clinic, Family Planning Victoria and Freemason's Hospital – Women's Clinic and Breast Clinic.
She enjoys promoting healthy emotional wellbeing and mindfulness as part of holistic patient care.
Susan enjoys spending time with her friends and family, her three children and enjoys running.
To make an appointment click here or phone 9598 6244.