Dr Ramsay Dixon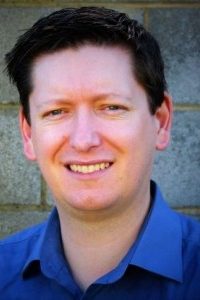 Clinical Psychologist
DPsych (Clin), MAPS, FCCLP, FCFP
Consults: Thursdays, Fridays and Saturdays.
Ramsay is an AHPRA-registered psychologist with endorsements in both Clinical and Forensic Psychology. He is also a member of Australian Psychological Society, Fellow of the Clinical and Forensic Colleges, and an AHPRA board-approved supervisor. Ramsay is highly experienced in providing a range of individual and group-based interventions across the continuum of acuity of mental health difficulties.
In addition, Ramsay provides mental health expertise as a wellbeing specialist at Opposite, an organisational psychology consultancy firm where he pursues his interest in assisting workplaces to design, implement and evaluate innovative mental health and wellbeing programs.  Ramsay provides a range of evidence-based interventions that assist individuals aged 18 years and over to manage the difficult thoughts, feelings and behaviours associated with mental health concerns. He believes that psychological intervention is most effective when it occurs within a supportive and effective therapeutic relationship. He has a warm, open, and engaging style, and tries to match his approach to the individual needs of the person. Ramsay's practice is underpinned by core values of curiosity, honesty, integrity and humour.
Ramsay can assist with the following mental health issues: 
Addictions, substance abuse and problematic gambling
Adjustment reactions to life stressors
Anxiety management
Grief and bereavement
Interpersonal difficulties and Improving communication skills
Major mood concerns (e.g., depression)
Personality difficulties and disorders
Trauma and its sequelae, including PTSD
Workplace stress
Ramsay's treatment approaches include: 
Cognitive Behavioural Therapy (CBT) & Acceptance and Commitment Therapy (ACT)
Dialectical Behaviour Therapy (DBT) &  Mentalisation-Based Therapy (MBT)
Schema Therapy
For appointments, please click here to book online or call us on 9598 6244. For enquiries, please email Ramsay at ramsay.dixon@gmail.com.  Dr Ramsay Dixon – Clinical Psychologist new patient form